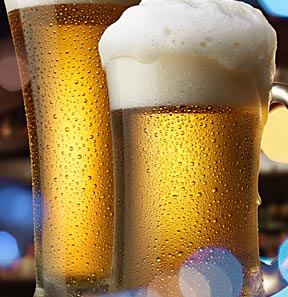 100% Satisfaction Guaranteed!

The Beer of the Month Club is the perfect gift for any beer lover! Each month we'll deliver 12 full-sized bottles of hard-to-find, specialty microbrews from award-winning, regional breweries across the country. Each shipment will include four different varieties of premium, hand-crafted beer carefully selected by our experts and brewed in limited quantities by master brewers nationwide. We sample hundreds of microbrewed beers every year and only the best-of-the-best become selections of the Beer of the Month Club. We offer 3, 6, and 12-month clubs and a Beer of the Season Club with new selections each spring, summer, fall and winter.
You can never go wrong withTHE GIFT THAT KEEPS ON GIVING. Mark McGrath,
Extra
12 Month Beer Club is Only $383.40 ($31.95 per month)
You May Also Enjoy:
3 Month Club - Only $101.85 ($33.95 per month)
Seasonal (4 Month) Club - Only $135.80 ($33.95 per month)
6 Month Club - Only $197.70 ($32.95 per month)

Trust the experts! As the #1 provider of gourmet gifts of the month, only Amazing Clubs can deliver these exceptional quality beers at this amazing value. And only Amazing Clubs offers our unbeatable 100% Satisfaction Guarantee. It's so simple. They'll love this gift and we guarantee it!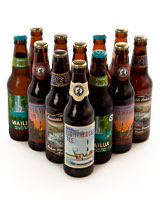 Order Now & Receive:
12 bottles of hand-crafted beer every month!
Beer Lover's Newsletter with every shipment!
FREE SHIPPING every month!
Personalized gift announcement!
100% satisfaction guaranteed!
Highest Quality - Hard-to-find, expert selections every month!